Sales rep software for distributors that sell more beer. iSellBeer™ is the industry leading mobile app for iPhone, iPad, and Android. It requires no IT support and can be deployed across personal and company issued devices.
iSellBeer™ supports beer distributors who use VIP*, Encompass*, and eoStar®* route accounting software. iSellBeer does not replace your RAS and we have customers using each one. 
In most cases, the iSellBeer™ platform can be set up in as little as 48 hours with less than 2 hours of your time. Your time is money. Your money.
*As the leading vendors of RAS in the beer industry, the names and marks of Encompass, eoStar, and VIP are the property of their respective owners and not owned or associated with the iSellBeer platform. OUR DISTRIBUTORS HAVE TRACKED OVER
100,000,000
CASES ON DISPLAY
*iSellBeer™ does not sell any beer. All national beer brand logos used here are marks that are the property of their respective owners.
New York, NY
Ed McBrien, Manhattan Beer Co.
Antioch, CA
Jennifer Grant, Markstein Sales Co.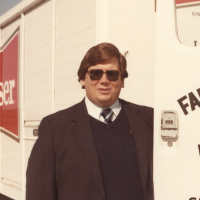 Waterloo, IA
Robert Fahr, Fahr Beverage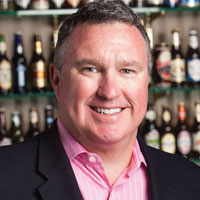 NBWA
Craig Purser, NBWA President and CEO
Greensboro, NC
Chris Caffey, Caffey Distributing Co.
Santa Fe Springs, CA
Peter Heimark, Triangle Distributing
iSellBeer™ is perfectly designed for our industry; there is really nothing else like it…
I would highly recommend this tool to any distributor….
We had tried a few other programs in the past but they did not meet our needs like iSellBeer™. We look forward to benefiting from all of their future innovations.
iSellBeer™ has been an absolute game-changer, saving my management team valuable time spent on re-caps while increasing execution across all channels.
Draft tool – this is the only survey I've ever seen that provides the data I need and ease of use for my sales reps
iSellBeer™ has not only cut hours out of the time it would take us to recap these critical business intaitves but now we have the time to actually coach and improve our teams execution performance
I saw my analysts eye's light up with joy…
The Tap Handle Survey has moved us light years…
The Ad Tracker tool is vital to our weekly business…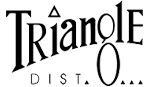 83% of sales reps surveyed said that they had intentionally forfeited supplier incentive rewards in the last year because the collection process was too difficult.(1) Join the iSellBeer™ distributor network and win more incentives by selling more beer.
iSellBeer™ @Retail
Powerful Features to Improve Execution
Displays

Taps

On Premise Promos

360 Coaching and Feedback against Retail Standards
1, 2, 3 Launch!
48 hour setup

Stand Alone App+Portal

Independent of top RAS

iPhone, iPad, Android, Laptop
Your team's adoption is how we measure execution. Every distributor receives:
On-site launch meeting – at your warehouse

Fast start incentive for all sales reps

Unlimited 1 year training for every employee

Direct phone access, live webinars, manager's guide, and an adoption map for tracking progress

A dedicated Execution Expert focused on your business
iSellBeer™ Radio Podcast
CEO and Founder Tracy Neal travels the country interviewing distributor leaders about their first day on the job in the beer business
Sales specific training modules to improve execution across you sales organization
Description: Getting displays in every account to support a chain feature (DSOF) requires sales reps and managers have a model in place for identifying and quickly closing gaps in every chain. The graduates of this class will leave with an agreed upon model and a full understanding of their role in the process.
Location: On-site
Materials: Course Guide, Summary video, Action Plan
Price: $175 per student/$125 per student with customer discount
Certified Instructors:
Tracy Neal
Cameron Koorangi
David Sodha
Inside Sales Rep
Tracy Neal
President/Founder
Jim Kenny
VP of Business Development